WUS'POPPIN' IT'S YOUR OUTREACH LIASON GAILEEN!!!

​I'm currently a 3rd year Interdisciplinary major. I'm from the BAY AREEAAAAAAA. Some of my favorite things are potatoes, puns, Naruto, Stüssy, sharks, & my Passion Planner. I'm also a Passion Planner Student Representative, so if anyone needs any hook ups for a discount, I'm your girl!! My hobbies are cooking, shopping, making videos, dancing, & creating things! Some of my favorite foods are ramen, kbbq, & a home cooked meal from my mom. I joined Samahan when I was a 1st year to meet more friends, get involved, & learn more about our Filipino culture! I also held positions as a first year as NSR (New Student Representative) & Historian. This year I wanted to come back & join E-Board again to be behind the scenes & help lead Samahan to success! Joining Samahan has made my college experience so far awesome. I got to meet a lot of wonderful people who are now, not only my friends but also my family. Shoutout to Boujeeboard, my Ate Lary, & my lil bb adings!!

Powered by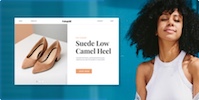 Create your own unique website with customizable templates.